Welcome To Hatton
Veterinary Hospital
Our friendly doctors and staff are eager to provide your pets with the best veterinary care possible.
Proudly Welcoming New Clients!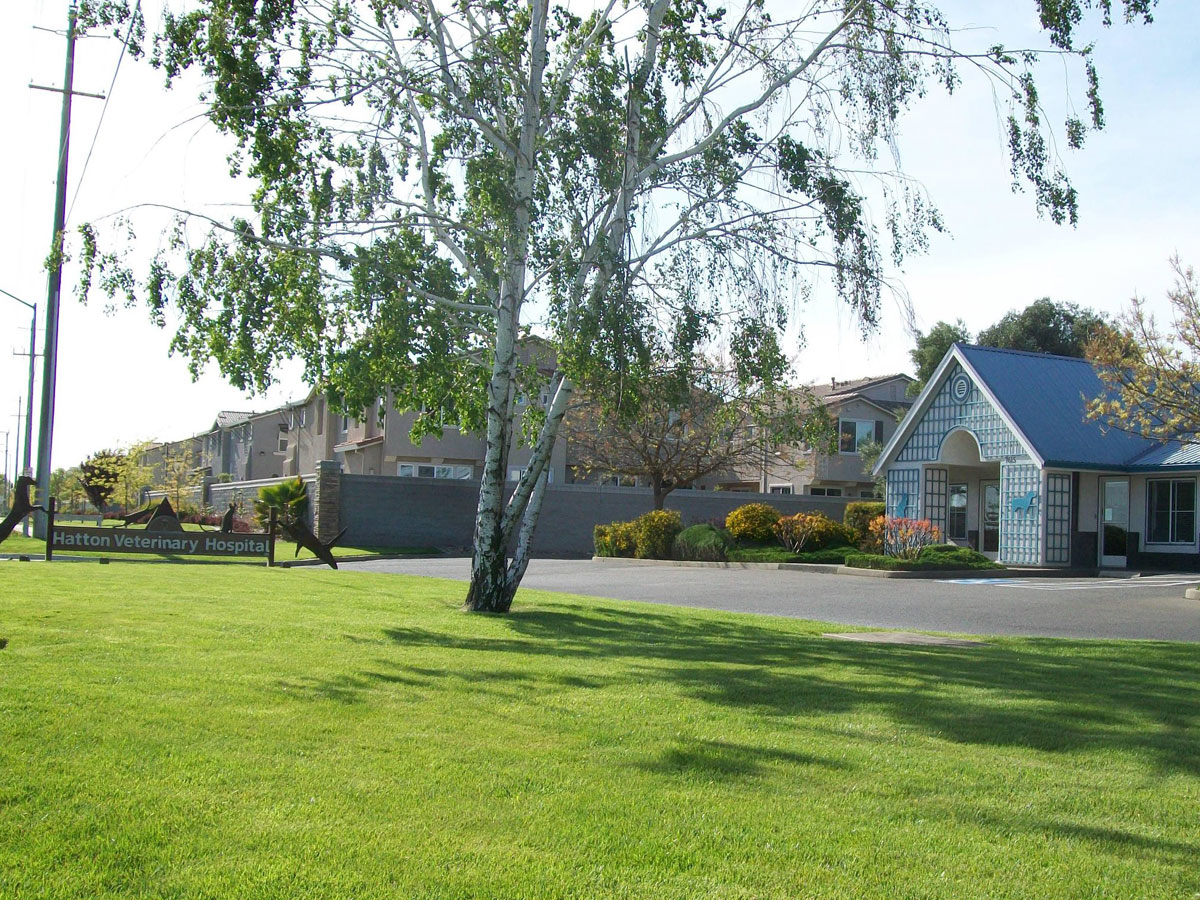 About Hatton Veterinary Hospital
At Hatton Veterinary Hospital, we pride ourselves on delivering exceptional care to our patients while providing top-notch customer service to our clients. Our team is committed to upholding the highest standards of veterinary medicine and treating each patient with the utmost care and attention. We believe in treating every animal that walks through our doors as if they were our own, taking the time to listen to their needs, and tailoring our approach to meet them. Our mission is to provide compassionate care to our patients and support to their owners, and we strive to achieve this goal every day.
Complete Veterinary Care in Elk Grove, CA
Hatton Veterinary Hospital prides itself on providing a full range of veterinary services through our skilled and dedicated pet care and staff. The team works with cardiologists and board-certified experts to provide their services.
Meet Our Veterinarians & Team
Our veterinarians are committed to working with you as a partner in your pet's medical treatment because they recognize your pet's unique place in your family. We handle your pet much like we do our own. Our mission is to provide the best medical and surgical care for your beloved pet. Our veterinarian staff offers the highest quality treatment for every pet in our facility. Our veterinary team is dedicated to keeping lines of communication open with all our clients and providing personalized treatment regimens that consider each pet's unique needs.
We love our clients and patients!
Your kind words mean the world to us, and we're so thankful that you've taken the time to provide us with feedback.
Jill B.
I have been taking my cats to Hatton since 1994, and have always found them to be compassionate, caring and thoroughly professional. The entire staff (front desk, techs, vets) listens carefully to my input regarding my pets, and provides me a variety of ways to keep my cats healthy and happy. I totally appreciate how they work with me to be a better pet parent.
Michael D.
The service and staff at Hatton is of the highest caliber. They are professional and compassionate whenever our pets are seen. All of our questions are always answered in a clear and concise fashion. We have brought our animals there for over 10 years and all of our animals will always be seen there. Thank you for all that you do for our pets.